Gareth F. Rees
Musician (Trumpets, Cornet and Flügel Horn)
&
Specialist Music Teacher
---
Private Teaching | Teaching Positions Held | Performances | Compositions | Contact | Links
---
Welcome to the home page of Gareth Rees. Based in South Wales, Gareth has been a musician and teacher for nearly 3 decades, working in some of the finest schools and ensembles in the area.
Gareth has been teaching students of all ages brass instruments for over 3 decades. From those just starting to more experienced players, students from 6 to 75 years of age have benefited from his structured yet relaxed approach to teaching. Lessons are focused equally on enjoyment and improvement with a mixture of melodies and studies used to provide a varied repertoire. In each lesson new music is introduced to encourage fluent reading. He teaches from his studio in Cardiff as well as via the internet using both Zoom and Skype.
Younger Students
Through his work in a number of independent schools and his own private teaching, Gareth has many years of experience helping to start and motivate younger pupils. Pupils wishing to prepare for graded examinations are catered for as well as those who wish to play for their own enjoyment. Support is also given to those who want to join local bands or orchestras. Over the last 30 years years Gareth has helped his students progress to become members of the following ensembles: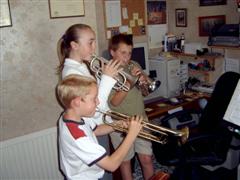 The National Youth Orchestra of Great Britain
The National Children's Orchestra of Great Britain
The National Youth Brass Band of Great Britain
The National Children's Wind Sinfonia of Great Britain
The National Youth Orchestra of Wales
The National Youth Brass Band of Wales
The National Youth Symphonic Brass Ensemble of Wales as well as many local ensembles.
Gareth is a full member of the Incorporated Society of Musicians and is on their register of Professional Private Music Teachers. As part of his employment Gareth has regular checks with the Criminal Records Bureau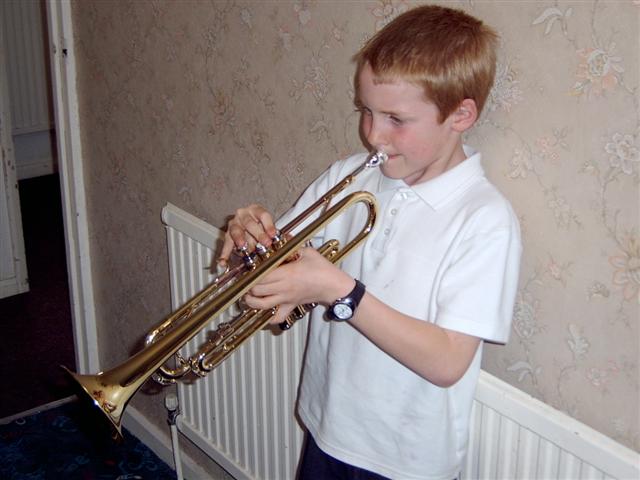 for his suitability to work with children.
Mature Students
In recent years the number of adults seeking help with their music making has increased enormously. Whether the student is returning to their instrument after a lengthy break, or perhaps starting from scratch, Gareth has experience of helping all ages. A number of students Gareth has helped are currently members of local bands, and one lady has recently played with a professional orchestra for the 1st time after a break from playing of 20 years. Whatever the standard or ability of the student, Gareth is keen to help.
Gareth lives in Cardiff. To arrange a consultation lesson or request further information about private lessons please e-mail Gareth at m.teacher@ntlworld.com .
Gareth is currently employed to teach by the following establishments:
Beaudesert Park School, Minchinhampton (since September 2002)
Wycliffe College, Stonehouse, Glos. (since 2008)
Previously Gareth was employed by Christ College, Brecon from 1992 to 2003, Malvern Girls' College from 1994 to 2006, Malvern St. James from 2006 to 2015 and was a tutor at the Junior Conservatoire of the Royal Welsh College of Music & Drama from 1996 to 2017. From 2008 to 2018 Gareth was on the panel of tutors for the National Children's Orchestras Of Great Britain.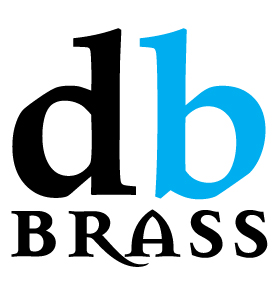 Over the last 30 years Gareth must have played in every style of music that uses brass instruments. From Big Bands to Brass Bands, Pop Groups to Musical Theatre, Chamber Ensembles to Symphony Orchestras, Gareth has played with some of the best in the business. Currently Gareth is working as a free-lance musician with a number of classical orchestras including the Welsh Sinfonia, Welsh Concert Orchestra and the Renaissance Orchestra. He is also Musical Director and a playing member of the Cardiff based DB Brass Ensemble.
Gareth has been writing and arranging music for most of his life with his first work being performed when he was only 16 years of age. Writing under the pseudonym Francis Clifford his music has been performed all over the world including the USA and Australia. His portfolio of works contain pieces for string quartet, brass ensemble, brass band, wind band and chamber orchestra. Gareth is especially proud of his works for younger or less experienced players. His compositions for wind orchestra are currently available from Imagine Music Publishing of New York. In July 2007 Gareth accepted the invitation to become Composer in Residence of the City of Cardiff (Melingriffith) Brass Band. His works have also appeared on a number of CD's.
For further information or to contact Gareth please e-mail:
or
Telephone 07778 044 972
---
Incorporated Society of Musicians
Royal Welsh College of Music and Drama
City of Cardiff (Melingriffith) Brass Band
National Children's Orchestras Of Great Britain
---